09-AUG-2018

Zurich Airport
SWISS is Official Partner of the Locarno Festival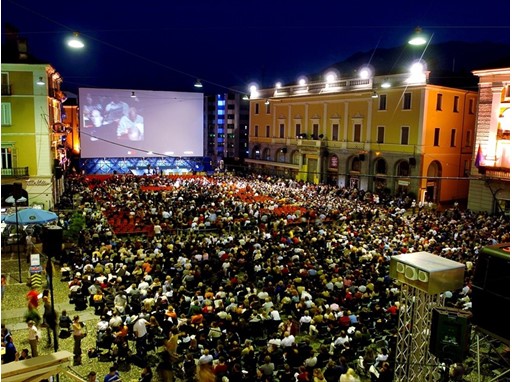 Once again this year – and for the 16th time in succession – SWISS is Official Partner of the Locarno Festival. The premium airline continues to invest in further enhancing its customers' air travel experience, and recently both redesigned its Zurich Airport lounges for its short-haul premium passengers and further expanded the services available to them at its Zurich hub.
As The Airline of Switzerland, Swiss International Air Lines (SWISS) has always maintained close ties with events that both generate emotions and embody Swiss values. The company supports various top international events in Switzerland and Swiss national sports teams that reflect its home country's cultural and sporting appeal. These events include the arts, entertainment and sports attractions of the Swiss Top Events association, which extend to the Locarno Festival, skiing's International Lauberhorn Races, the Weltklasse Zürich athletics meeting, the Lucerne Festival, golf's Omega European Masters and the Montreux Jazz Festival. SWISS is also a partner of Swiss Ice Hockey, Swiss Ski, Swiss Athletics, the Swiss Handball Federation, the Swiss Football Association and Swiss Paralympic.
New Zurich lounges and services for a consistent travel experience
As The Airline of Switzerland, SWISS is a byword for classic Swiss values such as personal care, high product and service quality and typical Swiss hospitality, all of which feature prominently throughout the SWISS travel experience. This is why SWISS invests constantly in expanding and refining its services, particularly at its home Zurich hub – to the benefit, too, of the many visitors to the Locarno Festival who arrive in Switzerland on SWISS. First Class travellers, for instance, can enjoy the new First Class Lounge A, which boasts its own check-in facilities and security control. They'll also be met at the aircraft door on arrival and exclusively chauffeured to passport (and any security) control.
SWISS premium customers on short-haul flights, meanwhile, can make use of the Business and Senator Lounges of Zurich's newly-redesigned Lounge Center A. As in its other Zurich Lounges, the airline has opted for a modern zonal concept here that offers each individual guest the degree of privacy they seek, along with a large bistro area with front cooking facilities. And with their bright oiled Swiss oak parquet floors and their elegant furniture by top Swiss designers such as Vitra and de Sede, the new Lounges offer a consistently cosy "living room" ambience to make every guest feel at home.
The new Business Lounge features a particularly Swiss touch: an "Alpenstübli", in which The Airline of Switzerland presents its home country to customers in all its regional diversity via large video screens. The room is even decorated with special allergy-friendly hay wallpaper, and contains a 3D model that provides a particularly striking impression of the land that SWISS calls home. And to crown it all off, guests in all the new SWISS Zurich Airport Lounges can enjoy a special mini-version of the popular SWISS Chocolates that are served exclusively on every SWISS flight.