07-MAY-2021

Zurich Airport
Christian Sigg named Head of Revenue Steering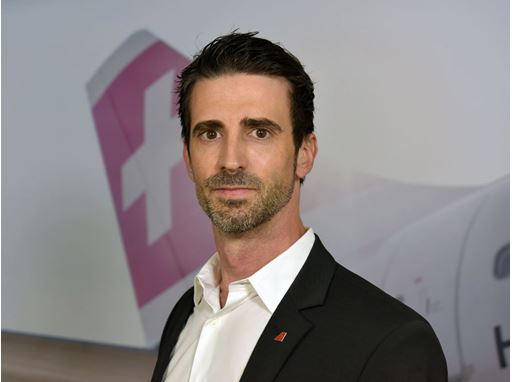 Christian Sigg has been appointed as SWISS's Head of Revenue Steering. He will assume his new duties on 15 June. Sigg is currently the company's Head of Business Development & Executive Office. He succeeds Roy Lease, who took up new duties as Head of Partnership Management for the Lufthansa Group at the beginning of May.
Swiss International Air Lines (SWISS) has appointed Christian Sigg as its new Head of Revenue Steering. Sigg, who is 44, will take up his new position on 15 June, reporting to Marcus Frank, Head of Offer Management Lufthansa Group Airlines and to SWISS Chief Commercial Officer Tamur Goudarzi Pour.
In his new capacity Christian Sigg will bear overall responsibility for the revenue steering and management of SWISS flights in Zurich and Geneva and of Edelweiss flights. He succeeds Roy Lease, who took on the Lufthansa Group function of Head of Partnership Management at the beginning of May. "With his broad range of experience and his analytical capabilities, Christian Sigg is ideally equipped for his new position," says SWISS CCO Tamur Goudarzi Pour. "I am delighted to welcome him to our Commercial Division, and I wish him every success."
Christian Sigg joined SWISS in 2013. After several years acquiring experience in Ground Product Development and as Head of Leisure Sales Switzerland, he was appointed Head of Business Development & Executive Office in 2019. In this capacity he has been responsible for the strategic development of all of SWISS's operational, conceptual and divisional strategy activities. He is also in overall charge of Organizational Development, Corporate Responsibility, Innovation & Digitalization, Process Excellence (KAIZEN) and supradivisional projects including SWISS's strategic partnership with the Swiss Federal Railways (SBB). He is further currently coordinating the restructuring programme initiated in response to the present situation. A native of Bern, Christian Sigg holds a Master of Science in Management, Technology & Economics from ETH Zurich.
Christian Sigg's succession arrangements will be redefined shortly as part of SWISS's ongoing restructuring.
CONTACTS
SWISS Media Relations

SWISS Media Relations

Switzerland

+41 44 564 44 14